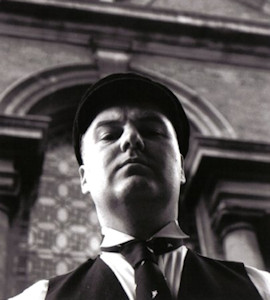 The tour is run by Philip Hutchinson (a professional actor and Equity member) who is a Life Member of The Ghost Club, the oldest paranormal society in the world (www.ghostclub.org.uk). He is a skeptic who has attended many paranormal investigations (rarely finding anything, it must be said).
A well-known figure in the town, he has also run Guildford Castle Keep for the Borough Council since 1994 and is a founding member of Lucky Dog Theatre Productions (www.luckydogtheatreproductions.com) who have been touring his plays internationally since 2013. He wrote and directed the sell-out show 'An Investigation', an immersive piece of terror theatre at The Spike Workhouse in Guildford with Pranksters Theatre Company (pranksterstheatre.org.uk), who also take part in the yearly Hallowe'en tours. He is also one of the best known Jack the Ripper tour guides in the world, working exclusively for Discovery Tours (www.jack-the-ripper-tour.com).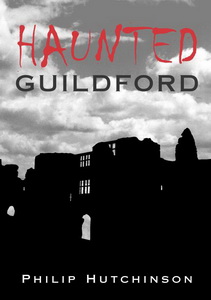 He is the author of the popular 'Haunted Guildford' (History Press, 2006) as well as 'Images of England: Guildford' (History Press, 2006), 'Guildford Past and Present' (History Press, 2008), 'The London of Jack the Ripper Then and Now' (DB Publishing, 2007) and 'The Jack the Ripper Location Photographs: Dutfield's Yard and The Whitby Collection' (Amberley, 2009) and is credited in many books about ghosts, Guildford and true crime. He can sometimes be seen on TV being interviewed about serial killers, although he is not personally one himself.